[Fox Family History Home Page] [Site Map]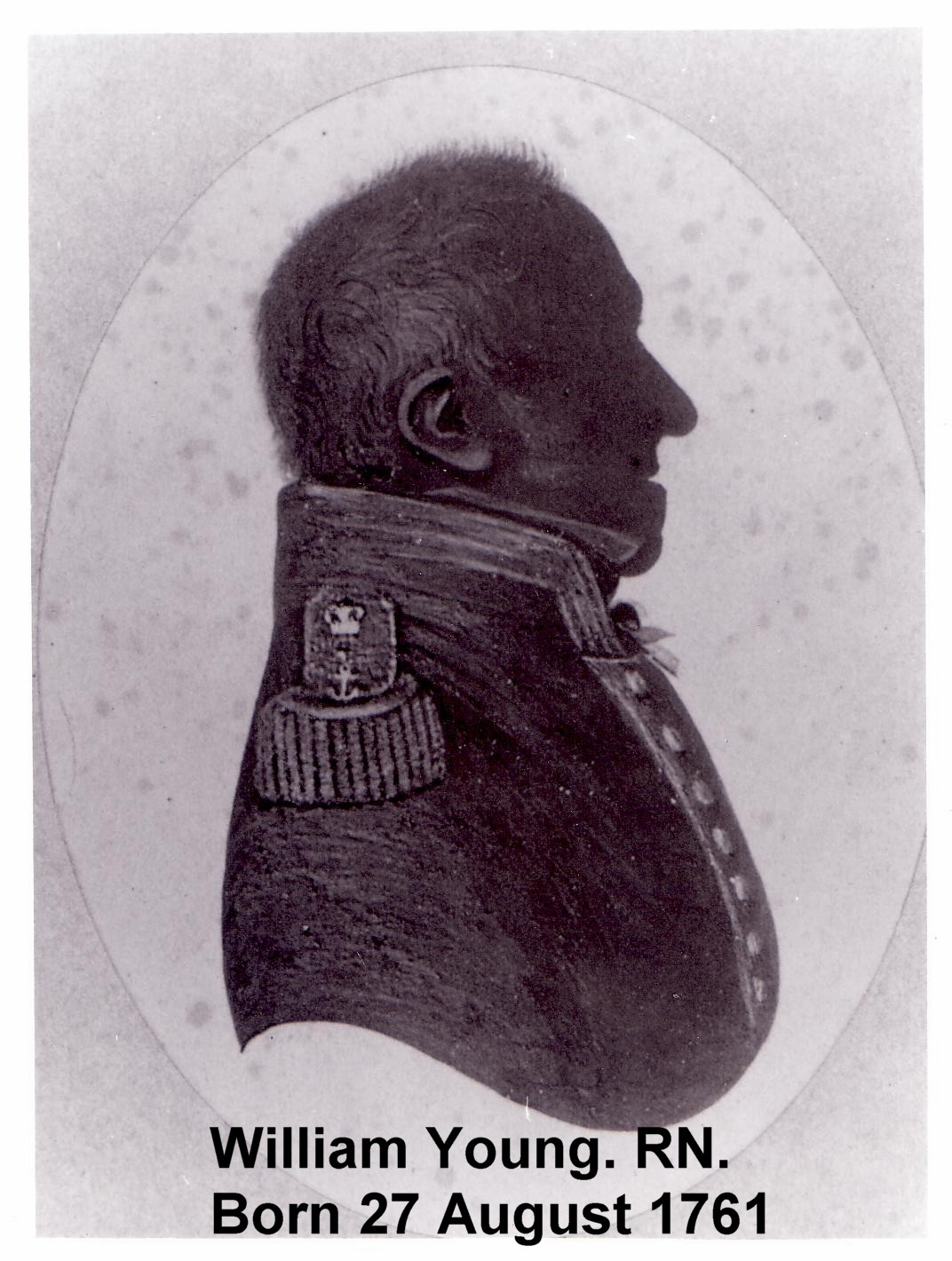 The Young Family is reported to have originated in southern Scotland and the border districts. The Young Family Tree, copies of which have been in possession of the Fox Family for some generations, confirm this. Their estates were forfeited to the English in 1715 after supporting the Stuarts and they immigrated to the West Indies.
At lease two members of the Young family were in the Caribbean during the Napoleonic Wars. One was a Vice Admiral who had served at Copenhagen and in the Battle of the Nile.<![if !supportEmptyParas]> <![endif]>
It is surmised the Lieutenant - Colonel Isaac Fox met Mary Eliza Young in Jamaica some time between 1806 and 1808 and married.
Mary Eliza was in Liverpool in 1810 when Isaac was lost at sea with apparently, a considerable portion of his wealth.
The Young family continued to keep in contact with Mary Eliza and supported her and her family in Britain, and are said to have influenced young Isaac in the choice of a career in the merchant navy. An Adam Young Junior (presumably Mary's brother) was an executor for CP Chrisp, Mary's second husband and was a witness to the marriage of Eliza Fox (Mary's daughter) to Thomas Lambert in 1840.
The Young family seemed to have some influence and standing in Britain and later in Australia.
See Sir Frederick Young - one time Governor of Tasmania and the article "A Grand Old Colonist" on Charles Burney Young of South Australia.*
Editor's Note: The article on CB Young is included as a schedule at the end of the booklet and gives a good background on the Young family.
Mary Eliza Fox's (nee Young) father was Captain David Young Jnr. The proving of his Will shows his address as the merchant ship "Canada". He died in 1798 at the age of thirty-five, most likely at sea.
David's wife is shown as Bella in his Will. He is described as a master mariner.
His last Will is dated 1788 and his only substantial property was his house at Upper Shadwell in the Parish of St Paul in the County of Middlesex.
David's father, also David, died in 1805 and his address is shown as Bell Dock, Parish of St John, Wapping in the County of Middlesex. His wife Mary (nee Adam), predeceased him. They were married in Scotland. David's (Snr) estate was valued at under 3500 Pounds.
Ancestors of Lady Jane Grey (b 1623) showing connection to the houses of Plantagenet & Tudor. Prepared by Terry & Anne Baker (terrysbaker@hotmail.com)
Article by Norman Fox - 1960's.
Links to Other Associated Families on this Website: